Product description
Alilo Explorer – Interactive, intelligent Robot for Children
Interactive Robot
Explorer
Meet Alilo Explorer - the interactive, intelligent robot for kids.
Explorer is a technologically advanced product based on the S.T.E.A.M. education concept (Science, Technology, Engineering, Art, Mathematics). Through its focus on problem solving, logical thinking, and creativity, the robot appeals to the children's scientific mind.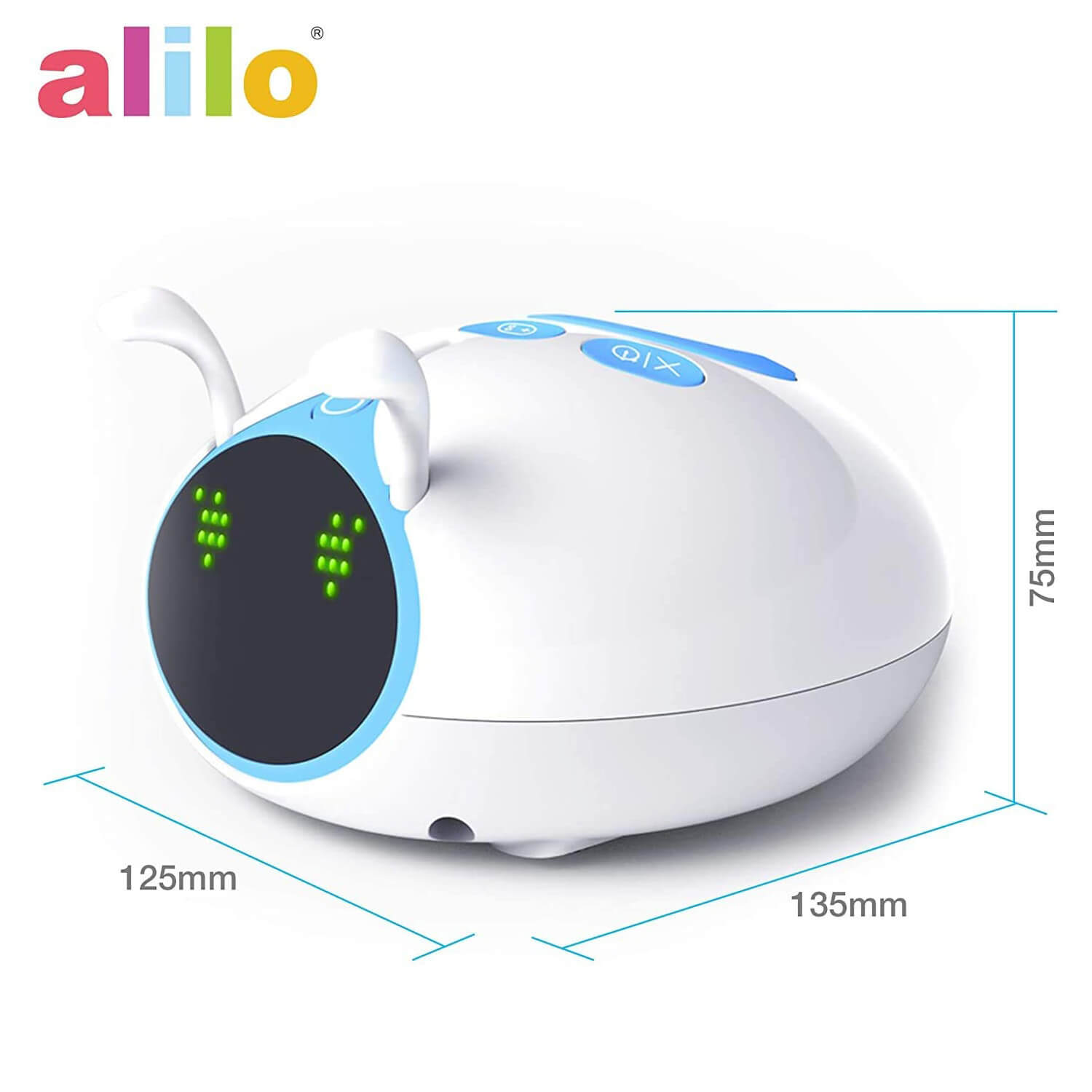 Create your own paths
Pathfinder
Programming Alilo Explorer is possible in multiple ways:
Program and save directly on the robot.
Program by laying a path from the 25 included puzzle cards that feature tasks and conditions (the manual contains suggestions for different levels of complexity)
Program on your phone using the included iPhone App (now available on the app store), then transmit the data to Explorer via Bluetooth.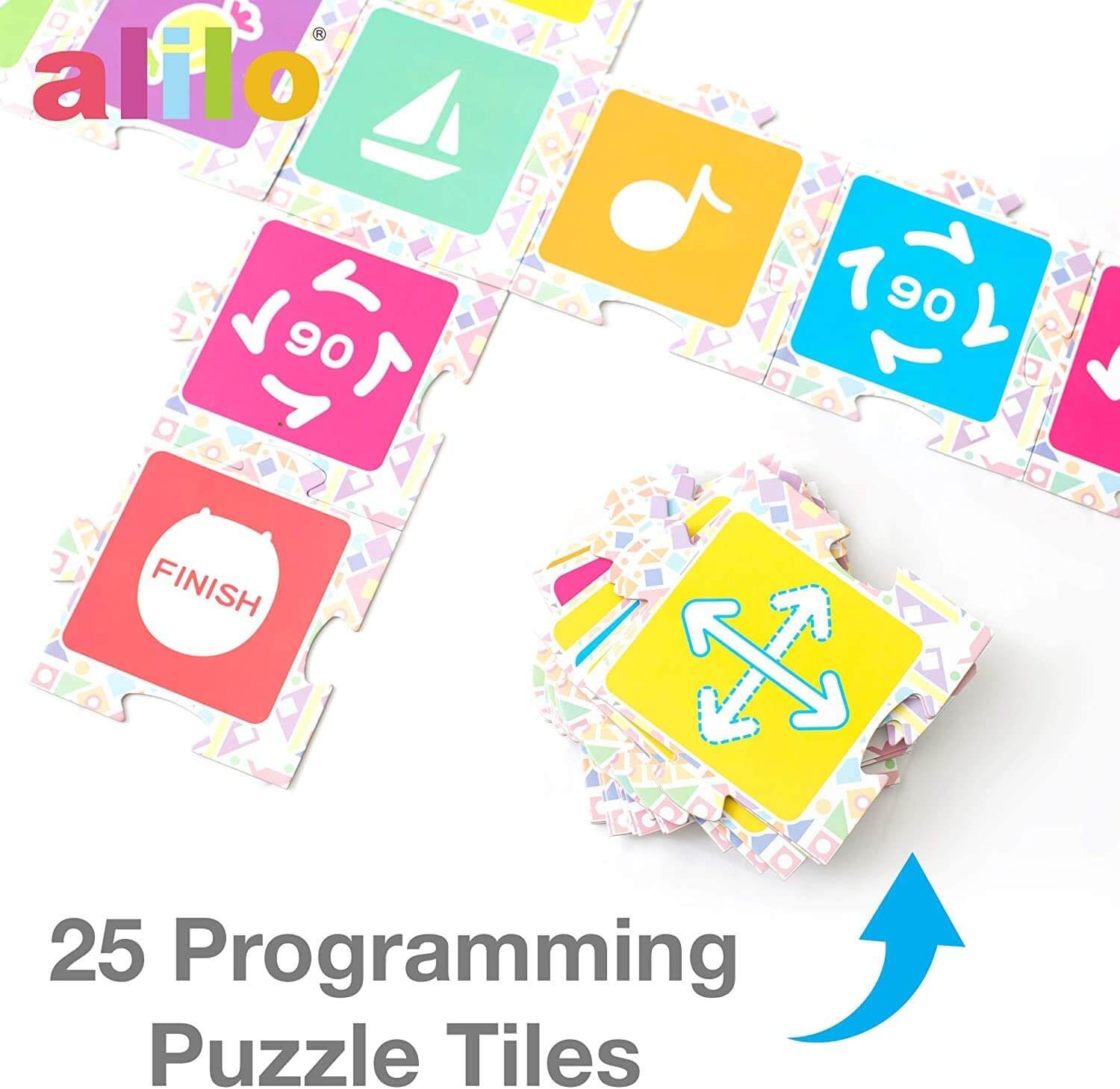 A treasure trove of good
Features
Benefits during pre-school and elementary school
Kids can manually record a path, arrange a path from the 25 included puzzle tiles, or use the free app with its 4 modes. In addition, Explorer can be controlled manually as well as from the app, thus enabling children from all ages to learn.
Early Language Learning
Explorer has simple messages and songs preloaded in English, thus introducing the English language in a fun and stress-free environment.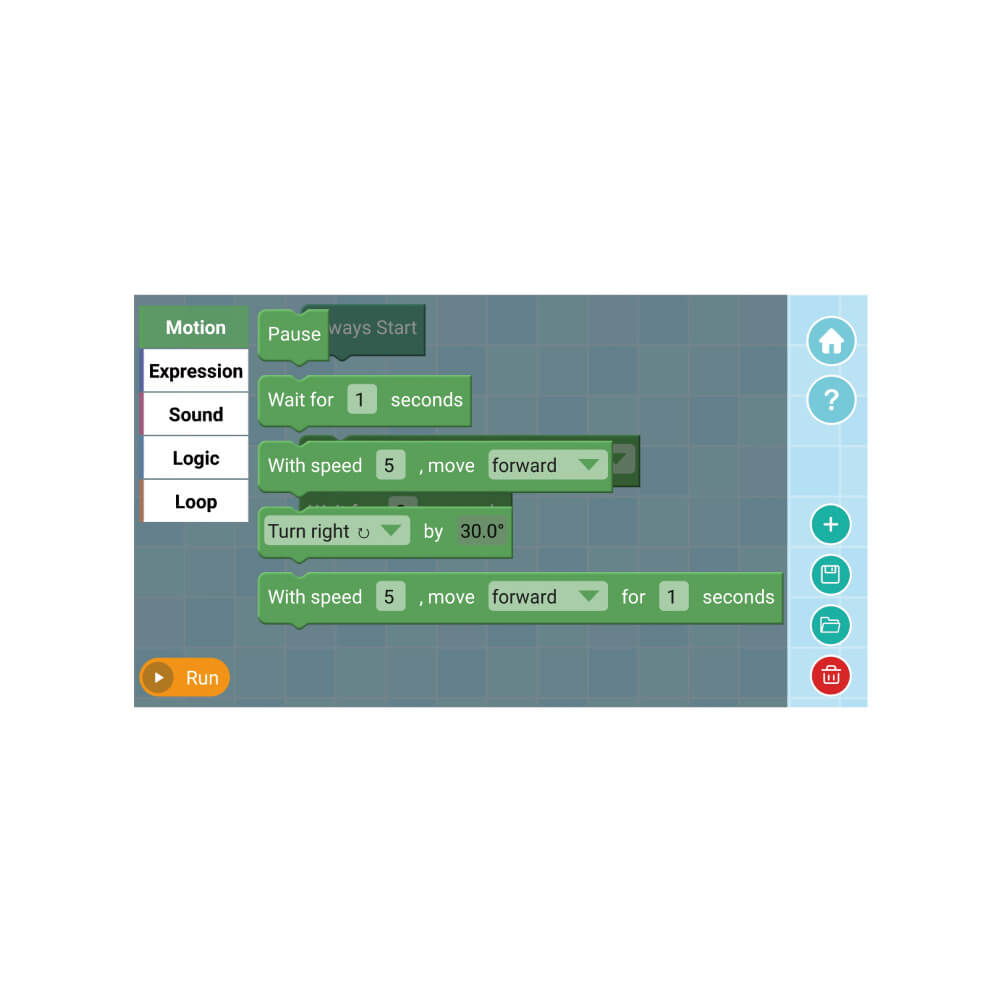 Entertainment
Due to its pre-loaded, carefully selected content, Explorer also serves as an audio player with great entertainment value.
Empathy
Explorer's facial expressions (via its display) and voice promts convey emotional states, teaching children to be empathetic. Go ahead, gently shake the robot and see how it reacts.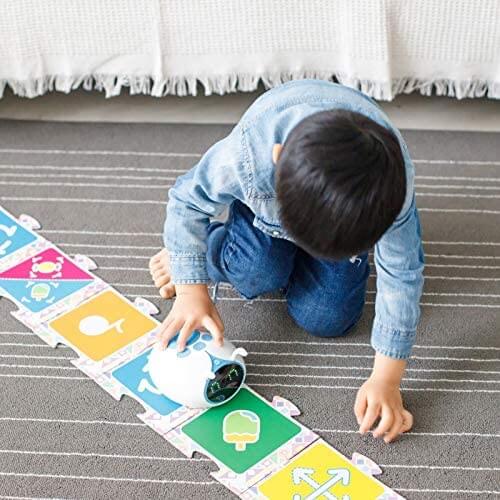 Environmentally friendly
Charge Explorer's built-in battery with the included USB calbe, making it not only a convenient and hassle-free toy for long play sessions, but also environmentally friendly.
High Quality Loudspeaker
The built-in loudspeaker produces a brilliantly clear and present sound.
Durabilty and Safety
Only certified, safe materials are used to build Explorer, making it perfectly safe for playing. In addition, due to its extremely durable ABS plastic, Explorer absorbs shocks of up to 30 times in strength, compared to conventional plastic.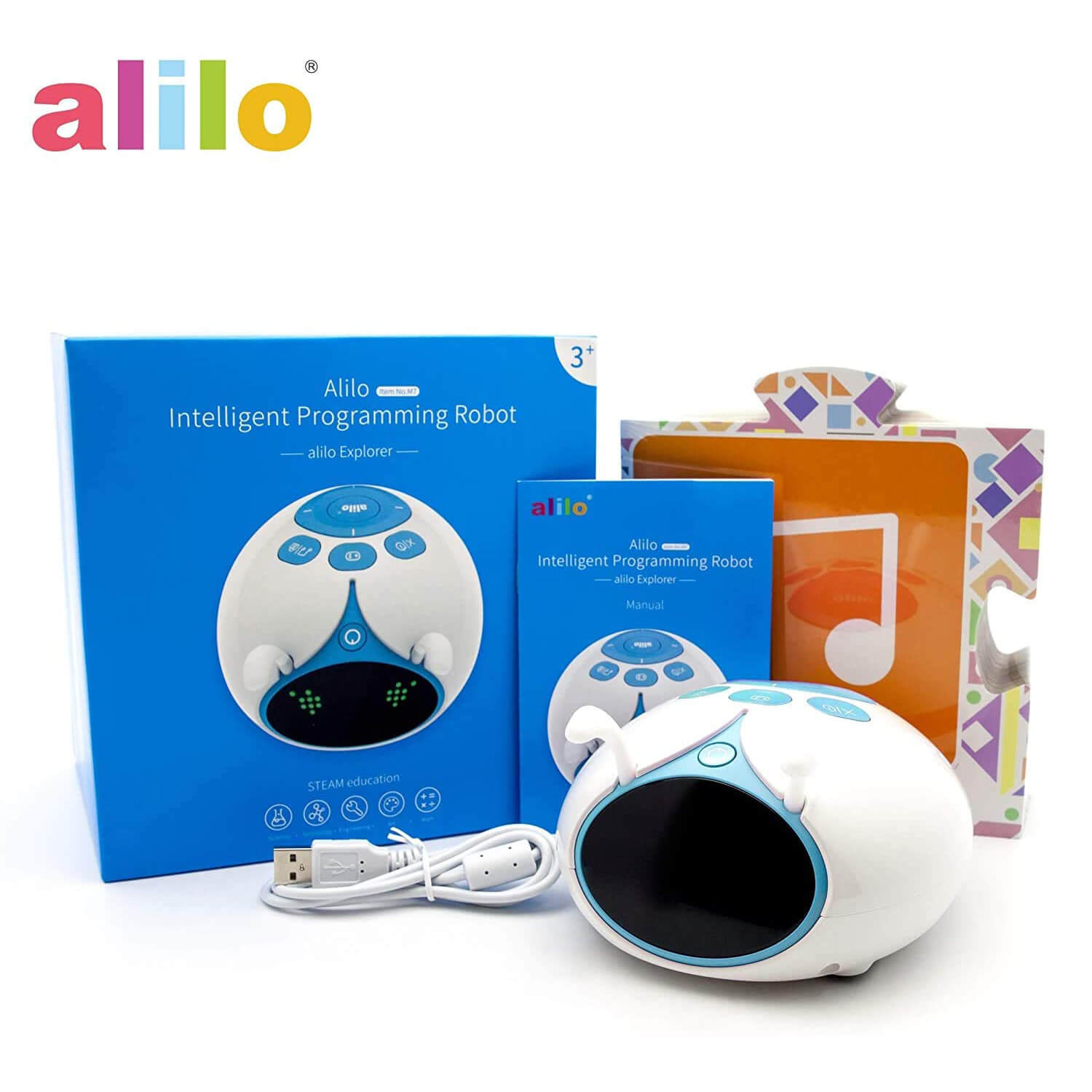 Frequently asked questions
F.A.Q.
[ultimate-faqs]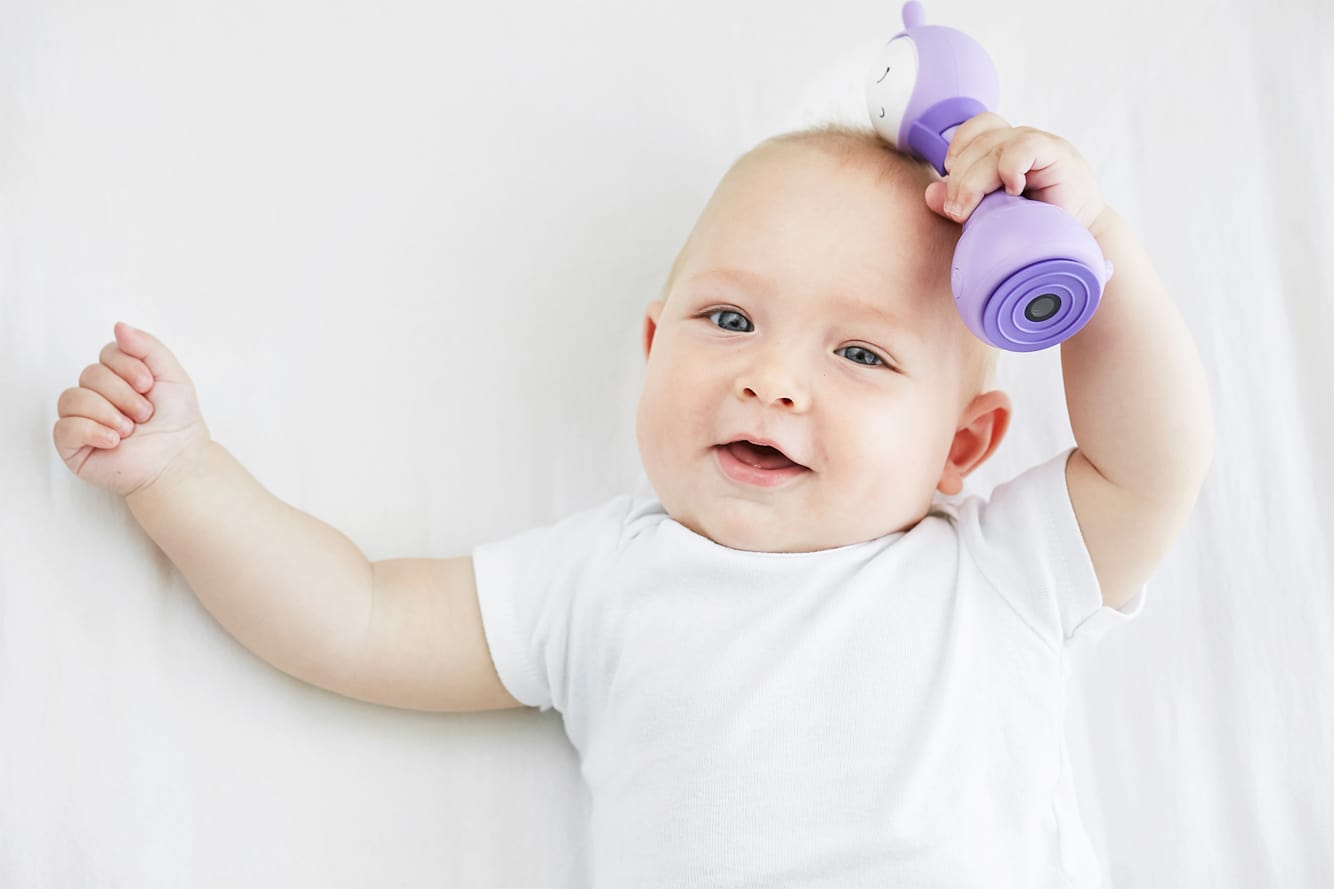 Will you join it?
The Alilo Family