Product description
Smart Bunny – Multilingual – Yellow
Our youngest
Smart Bunny Multilingual
Alilo Smart Bunny is a popular media companion especially designed for children aged 0-4 years. Due to its ease of use, robust material and versatility, Smart Bunny encourages the kids' creativity. Its speech output in 5 Languages (English, French, German, Italian and Spanish) helps to awaken a natural curiosity towards foreign languages.

Smart Bunny comes with 6 modes: - SONGS - SOUND FX - COLOUR IDENTIFICATION - SOUNDSCAPES - NIGHT LIGHT and - SLEEPING MUSIC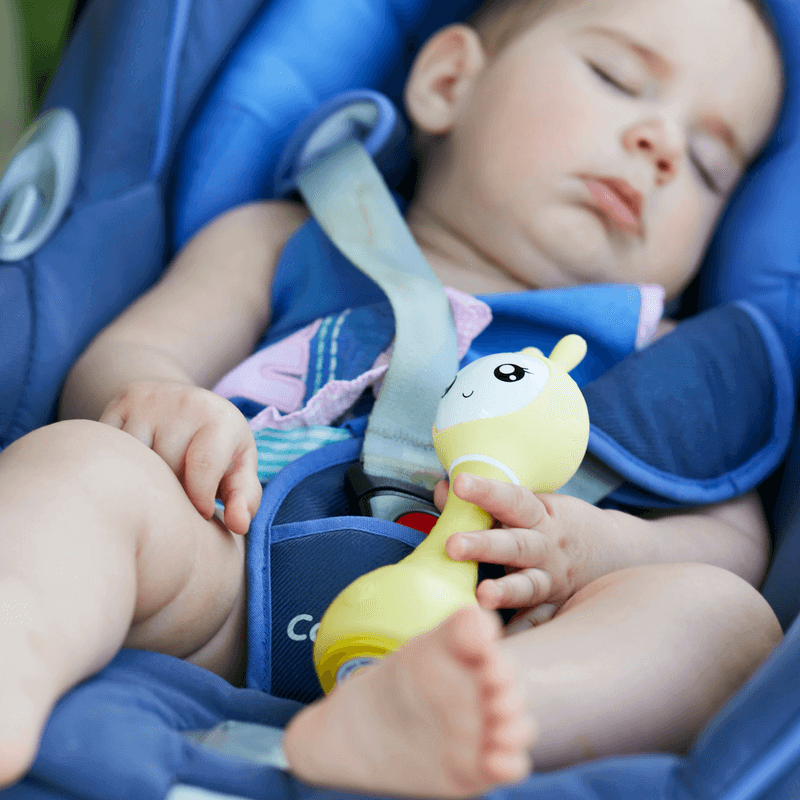 First Activities
0-1 Years
Smart Bunny brings excitement to every year in your child's early life:

Age 0-1: With its harmonic shape, smooth colouring and pleasant surface texture, Smart Bunny intrigues the child's perception. The glowing ears and sleep sounds have a calming effect, while the animal and everyday sounds train the baby's ears.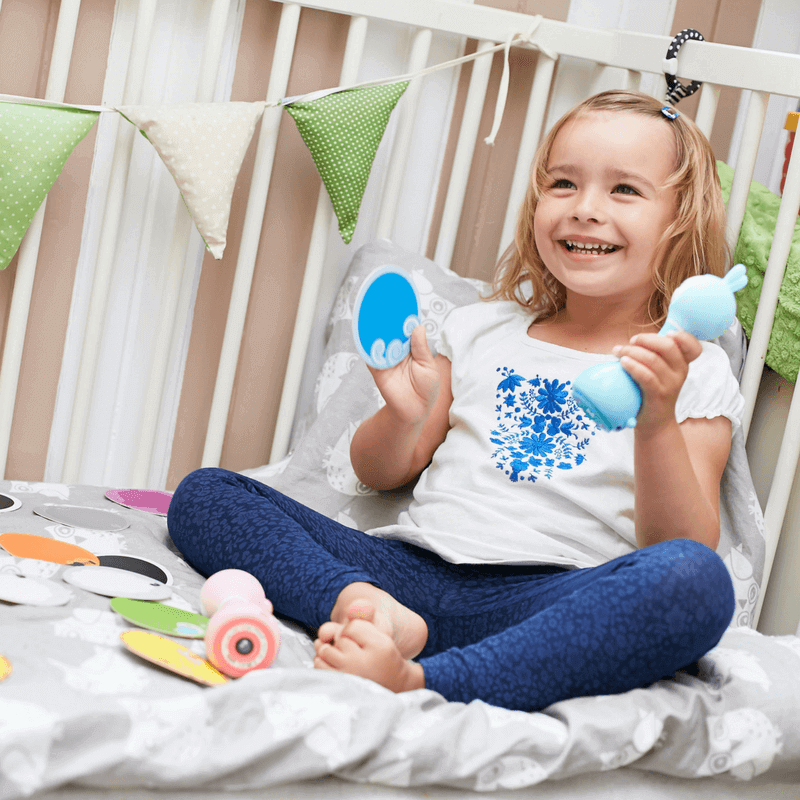 Early Childhood Development - The Alilo Way
1 - 3 Years
Age 1-2: The songs in English language support articulation and speaking skills, while the soundscapes stimulate the child's imagination.
Age 2-3: Smart Bunny calls for interaction. Kids tend to include Alilo in their games, which enables parents to also integrate it into otherwise often unpopular rituals like e.g. toothbrushing.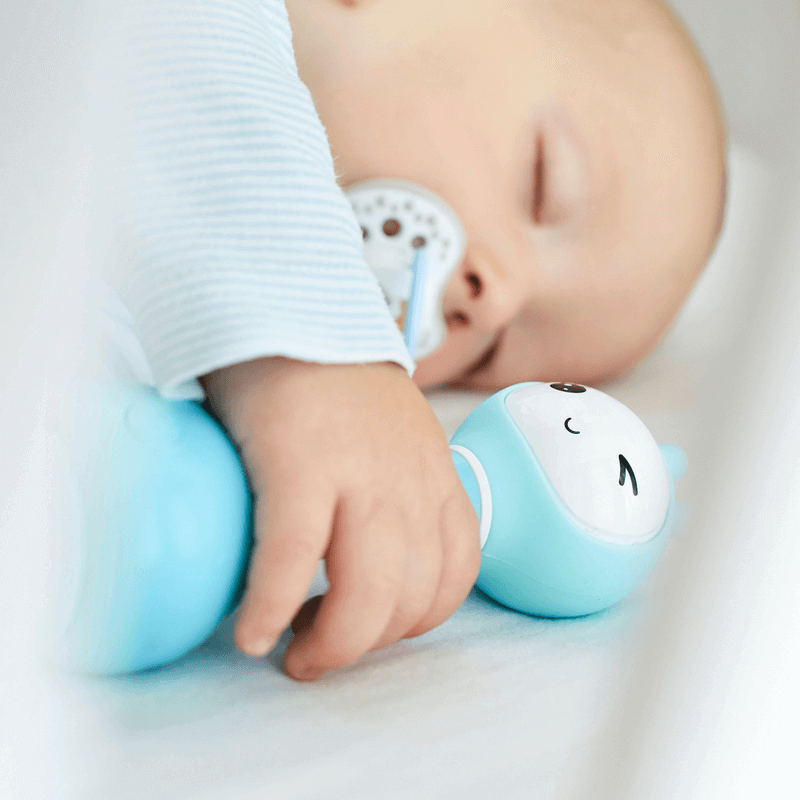 Its a little nerd!
3 - 4 Years
Age 3-4: Alilo's interactivity can now be fully appreciated; it is being used for dancing, singing, identifying colors, picking up first foreign language words, and much more.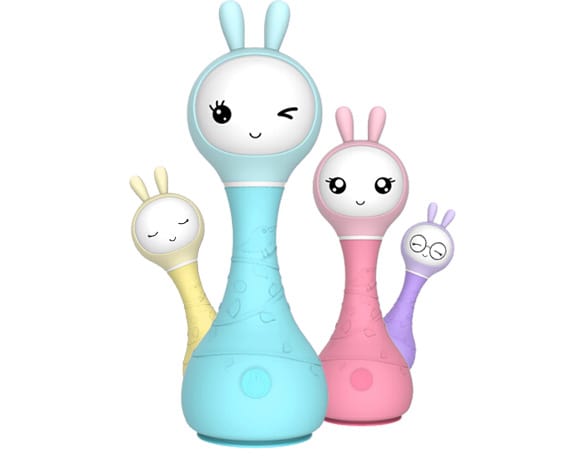 MULTILINGUAL: Apart from English, Smart Bunny can talk to you in French, German, Italian, and Spanish.
SOUND FX: A wide range of pre-installed daily life sounds can be activated simply by shaking Smart Bunny.
SONGS: Carefully selected for children. Sing, Listen, Dance. All songs in English language
SOUNDSCAPES: Rich and Immersive.
COLOUR IDENTIFICATION: Place Alilo on one of the included colour cards, and it will promptly name the correct colour.
RECHARGEABLE BATTERY: Due to the included charging cable, the built-in battery can be recharged over and over again!
NIGHTLIGHT & SLEEP AID: When it's time for bed, turn on the smoothly glowing ears and listen to soothing piano music.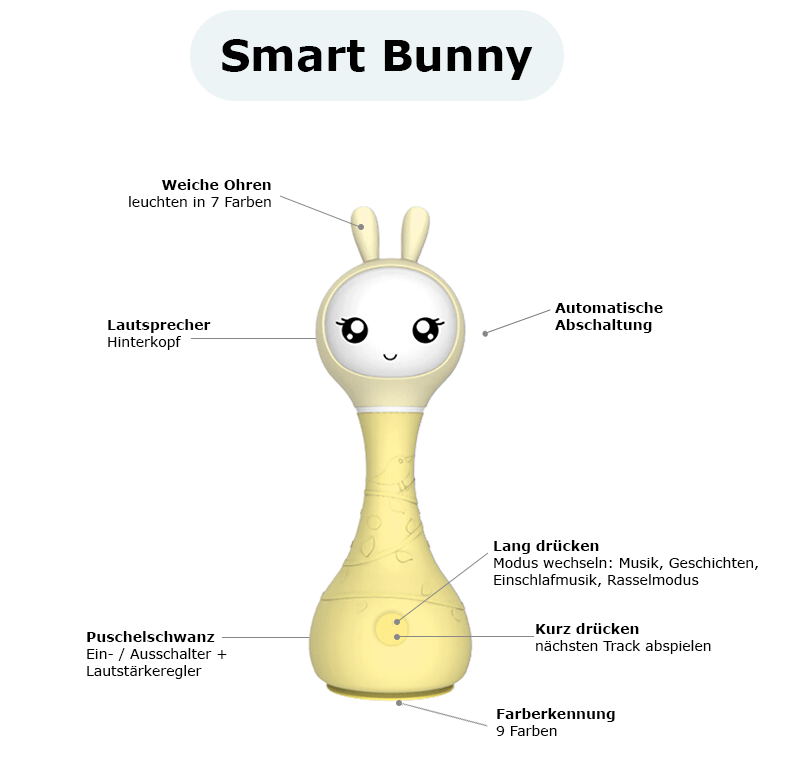 What makes me unique? I am a rattle, my songs are carefully chosen for the littlest ones, I speak 5 languages - and I can identify colours!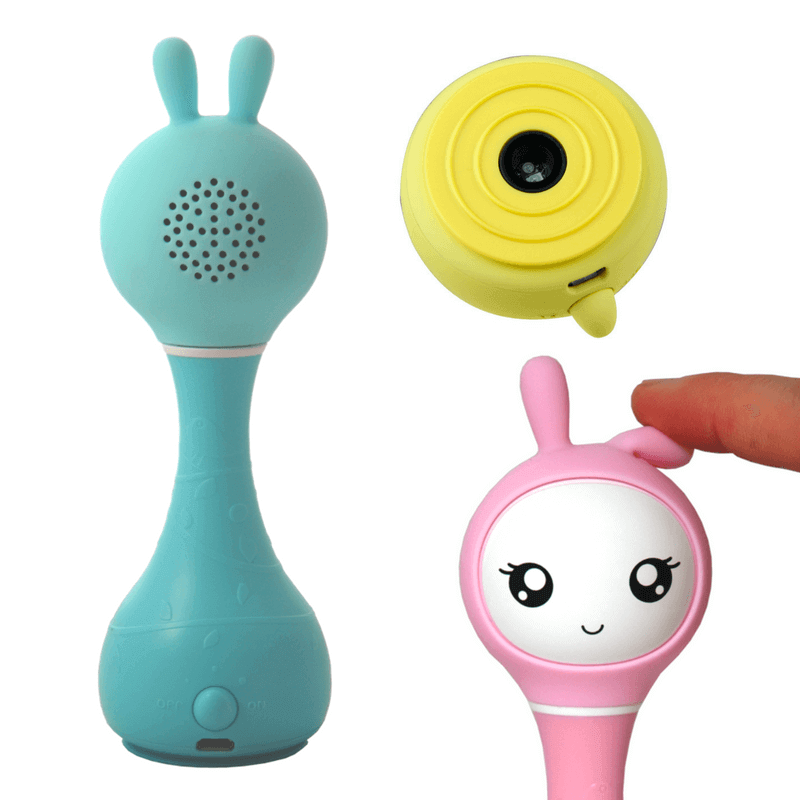 Frequently asked questions
F.A.Q.
[ultimate-faqs]