Product description
Special Sale 53: Honey Bunny Bluetooth (Limited Edition) + Message in a Bottle + Magnetic Block Set "Expressions"
Only while stock lasts: Treat yourself and your kids and save up to 52%!
This offer includes:
1 x Alilo Honey Bunny Bluetooth (Limited Edition – see photos)
1 x Alilo "Message in a Bottle"
1 x Alilo Magnetic Block Set "Expressions (40 pcs)
The Original!
Honey Bunny Bluetooth
New Version: Now with Bluetooth connectivity and speech output - use your Honey Bunny as a portable bluetooth speaker!
Honey Bunny an original member of the Alilo family and has been created especially for children. Due to its ease of use, robust material and versatility, it greatly encourages the kid's creativity - the perfect gift idea for beloved children.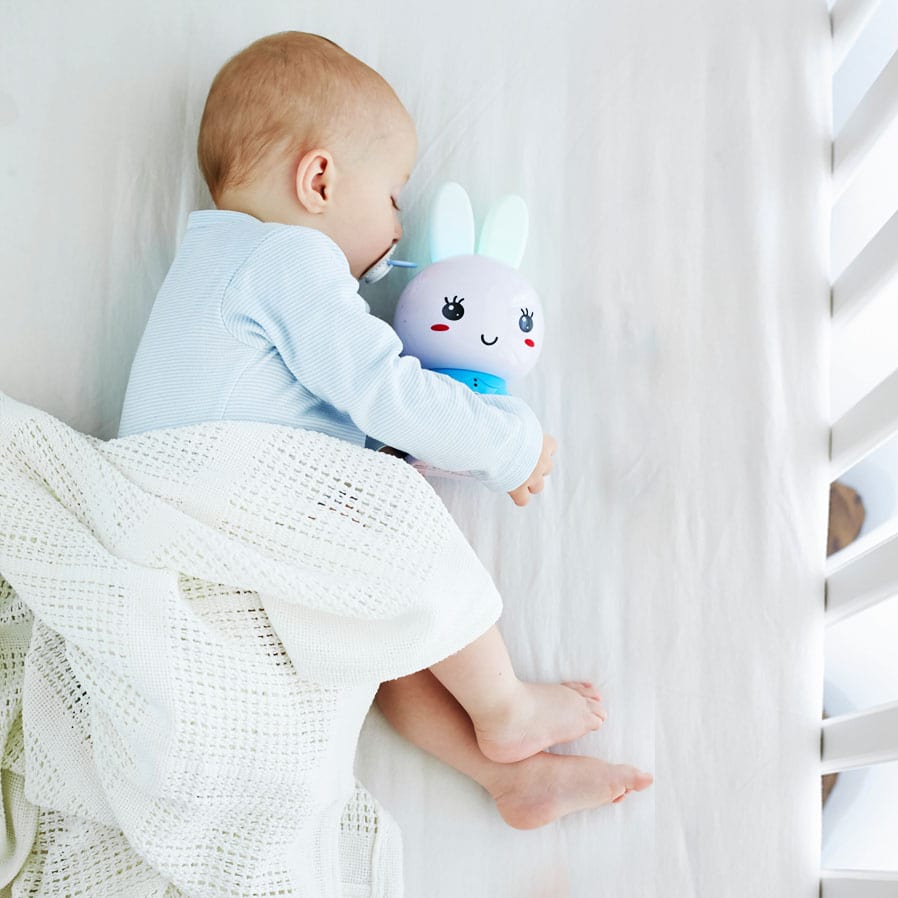 Full of Content
What's inside?
A large number of carefully selected songs and stories provide premium entertainment time and again. The long battery life enables you to take Alilo along e.g. for long car rides or waiting periods. Furthermore, Honey Bunny can be integrated into otherwise often unpopular rituals like e.g. tooth-brushing, transforming them to more interesting and fun tasks.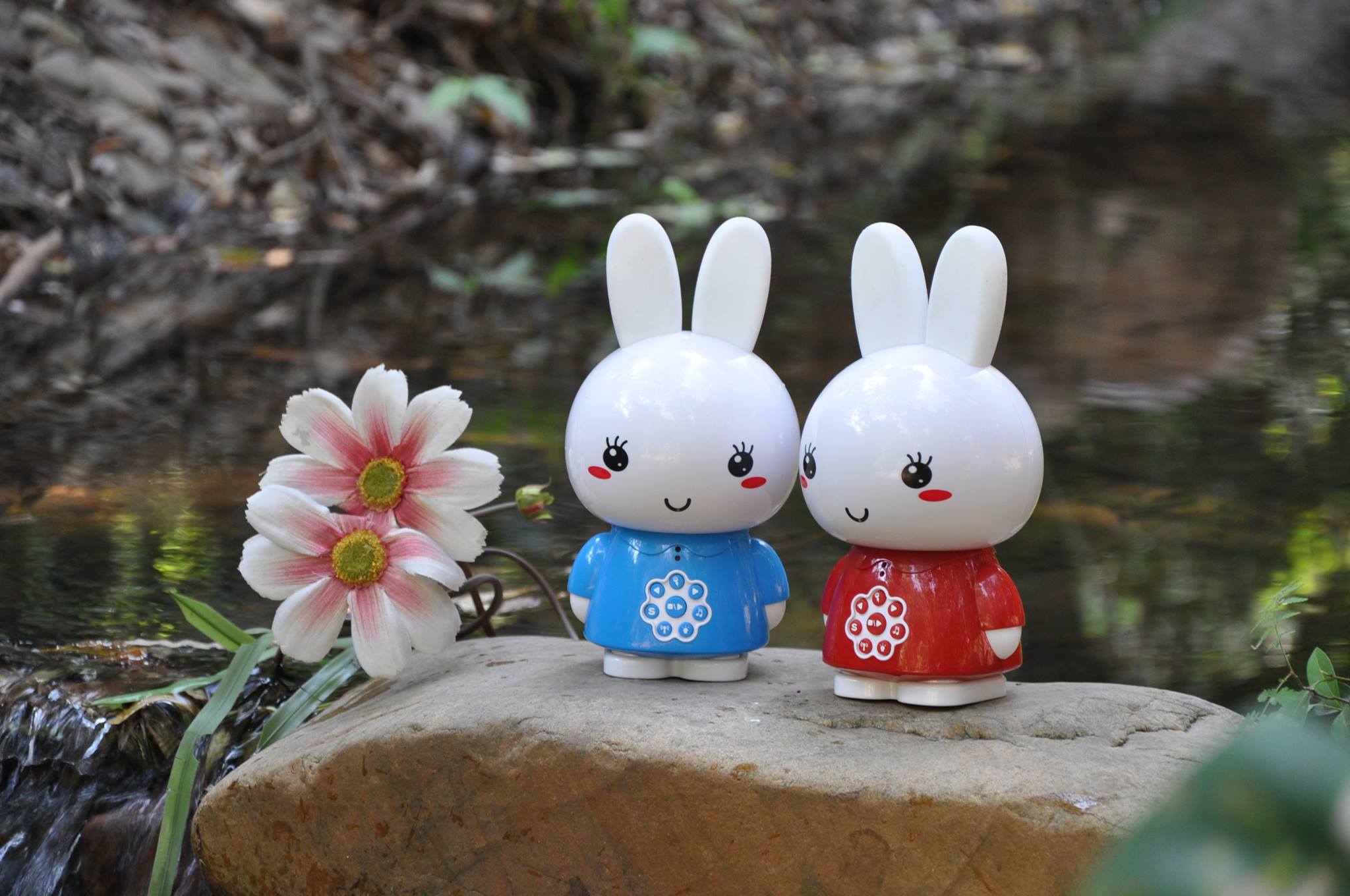 Edutainment at its Best!
Play - Listen - Record - Have fun
When playing, kids tend to involve Alilo in a natural way. Through its amiable design, Alilo becomes doll, story teller, entertainer or simply buddy. The built-in recording function sparks interest in productive technology. Also, grandparents can record their birthday message. The songs inspire dancing and singing - a joy that will stay with the child for all its life.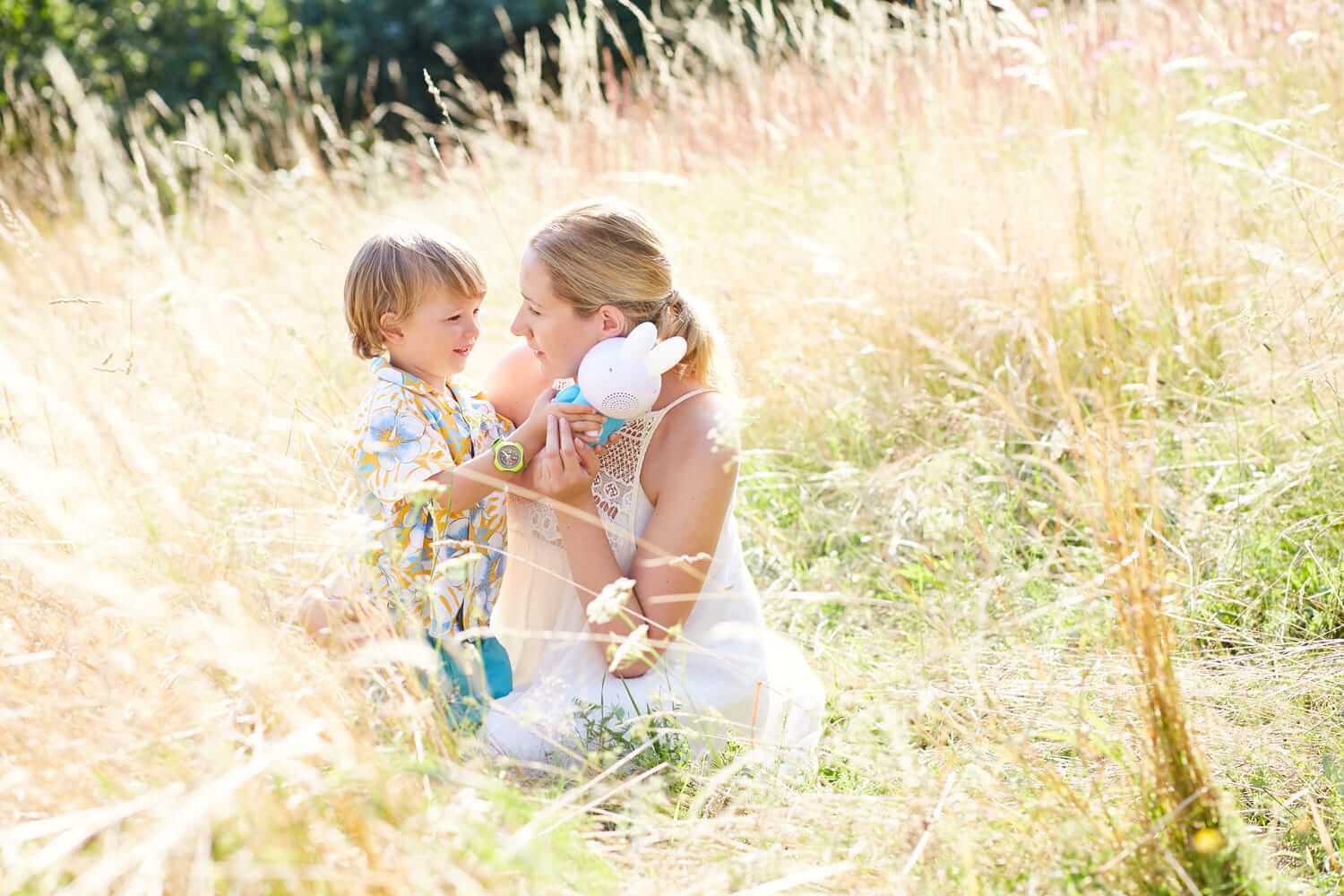 MUSIC & STORIES: selected children's songs and stories (find full list below)
BLUETOOTH SPEAKER: Simply connect Honey Bunny to your phone or PC - anywhere, everywhere! SPEECH OUTPUT: Honey Bunny now can talk to you in 3 languages NIGHT LIGHT: head & ears glow in smoothly changing colors. MAGIC VOICE: Honey Bunny will talk back what you said in a modified voice - great fun! RECHARGEABLE BATTERY: the built-in battery can be recharged without difficulty using the provided charging cable.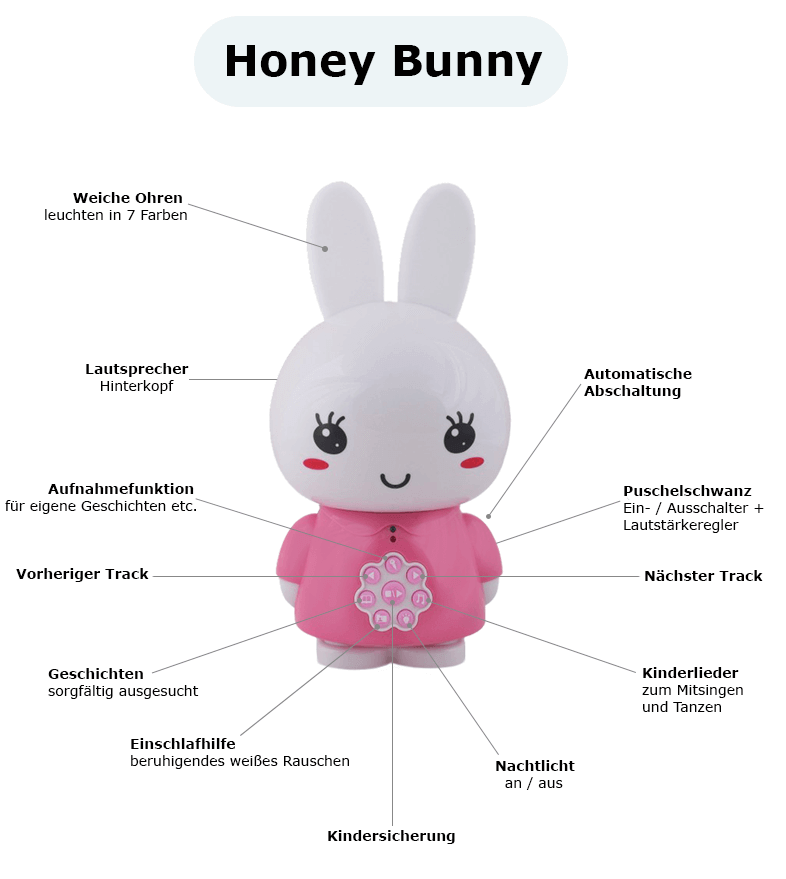 Alilo's
Message in a Bottle
Alilo's "Message in a Bottle" delivers your personal messages to your loved ones! Record your own messages (up to 80 seconds in length) - over and over again! The perfect gift idea:: perfect for adventurers, treasure hunters, discoverers or globetrotters from 3 to 99 years in age - experience today's message in a bottle with Alilo®

Messages in Bottles
A rich History
Centuries-old inspiration: The concept of a message in a bottle is timeless and fires our inspiration!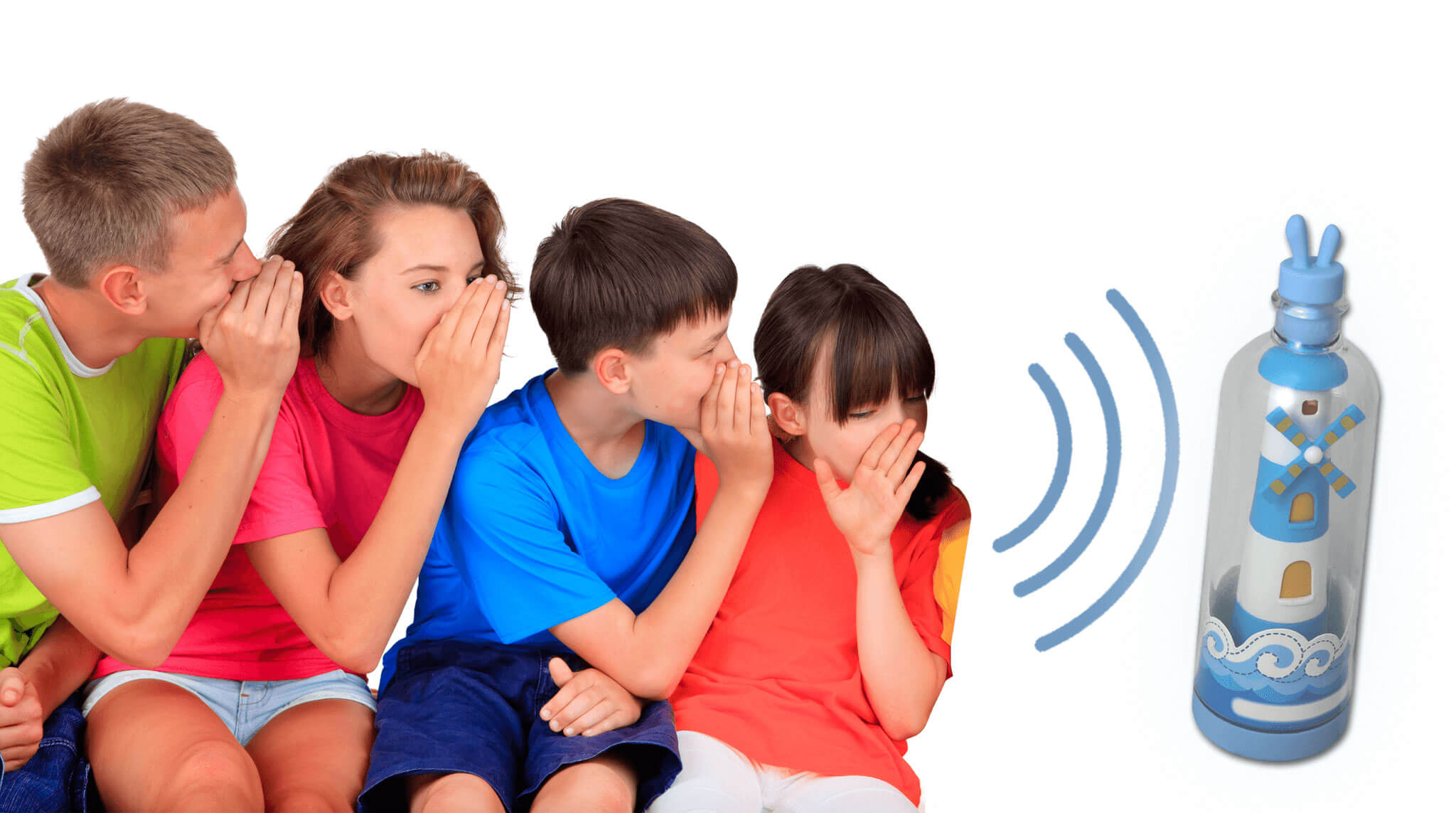 Who needs smartphones?
A refreshing kind of communication
Alilo's Message in a Bottle brings a fresh breeze to communication. Whether you use it at home or in the office: You don't have to be present or have your smartphone at hand to transmit a message. Simply record your message and leave it for your loved ones or your colleagues.

Let others know what you feel
Endless possibilities
No matter the situation, no matter your message: Alilo's message in a bottle is happy to take over: "A wonderful good morning!", "Don't forget your keys!", "Please clean your room!", "Happy Birthday!", "I can't wait to see you later!", "I'm thinking of you!", "Sweet dreams!", "Coffee --- please?", "Yoohoooo!"... there's really no limit to your imagination!

At a glance
As easy as winking!
Super easy handling: Simply press and hold the Record button until the LED above the windmill starts to blink, then record your message (up to 80 seconds in length) - that's it! If now the "Cork" is pulled from the bottle, it will play back the recorded message as many times as you want. The default "recording" is a pleasant roar of the surf.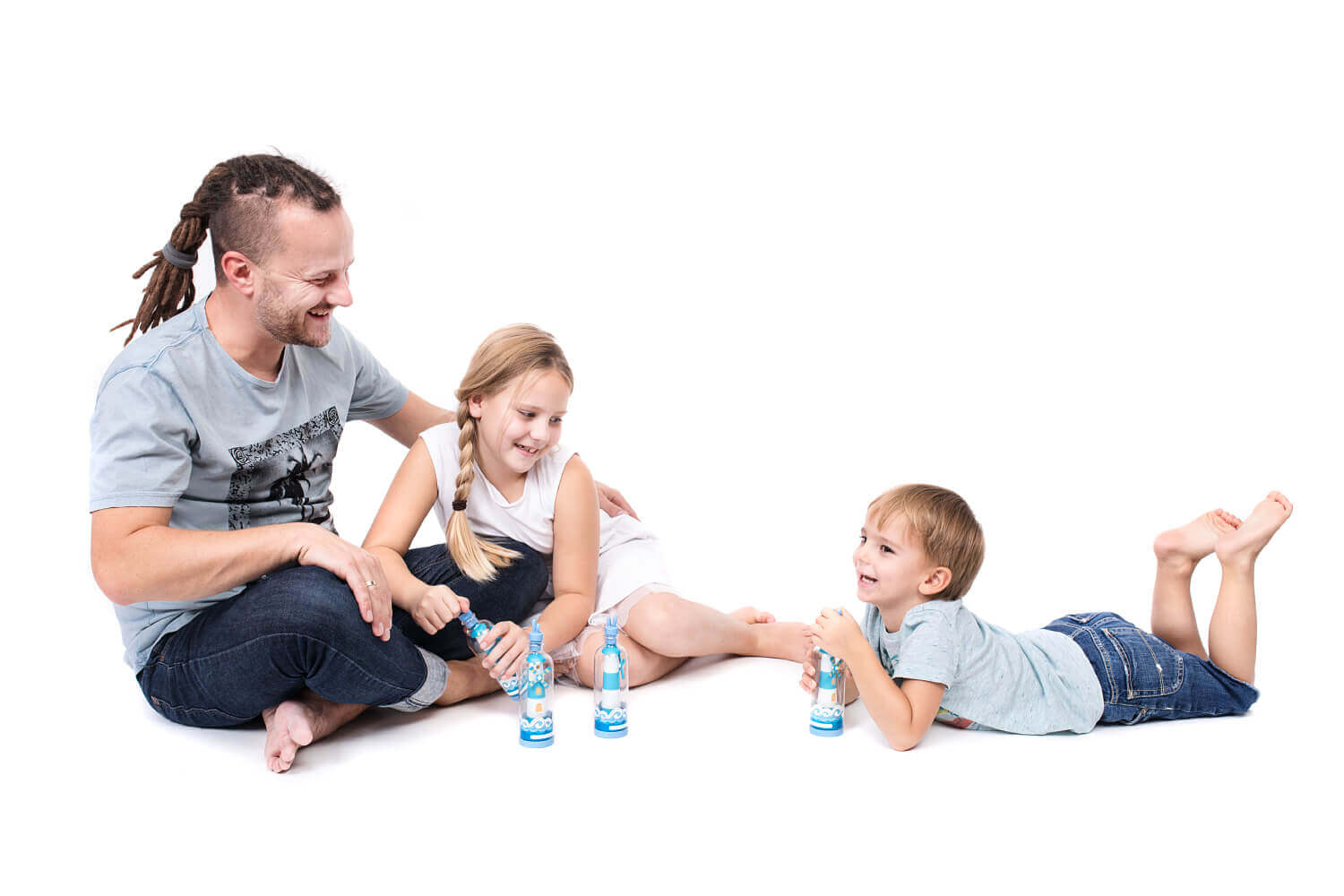 Idea. Implementation. No detours.

We are proud to present to you Alilo's new construction system: Our Alilo Magnetic Blocks have been developed especially for children.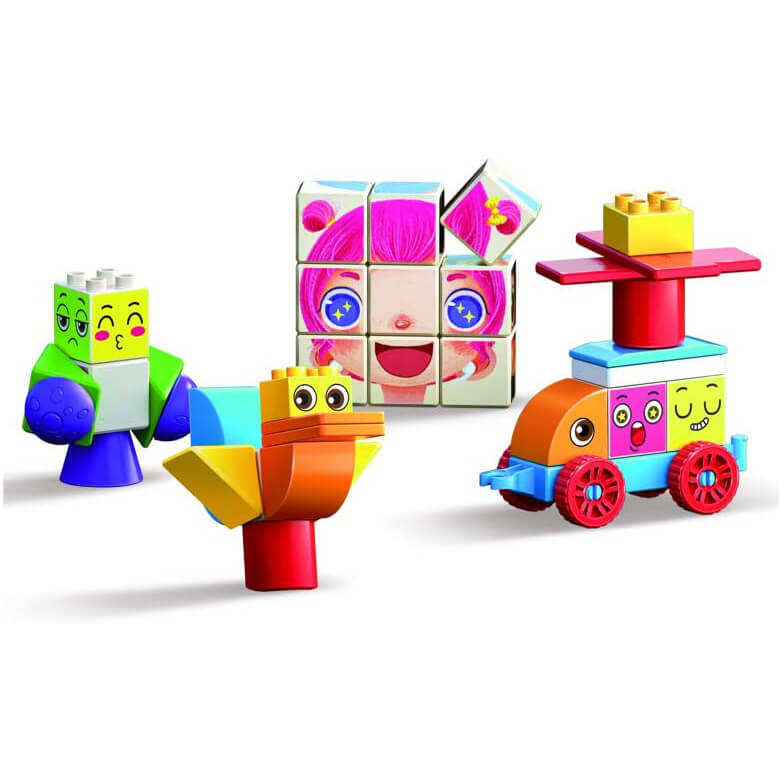 Your imagination decides

Create new shapes

Discover our newest set "Expressions"! Each block is equipped with its own magnet. This way, your youngest can not only stack them, but instead build complex shapes. This creates endless possibilities.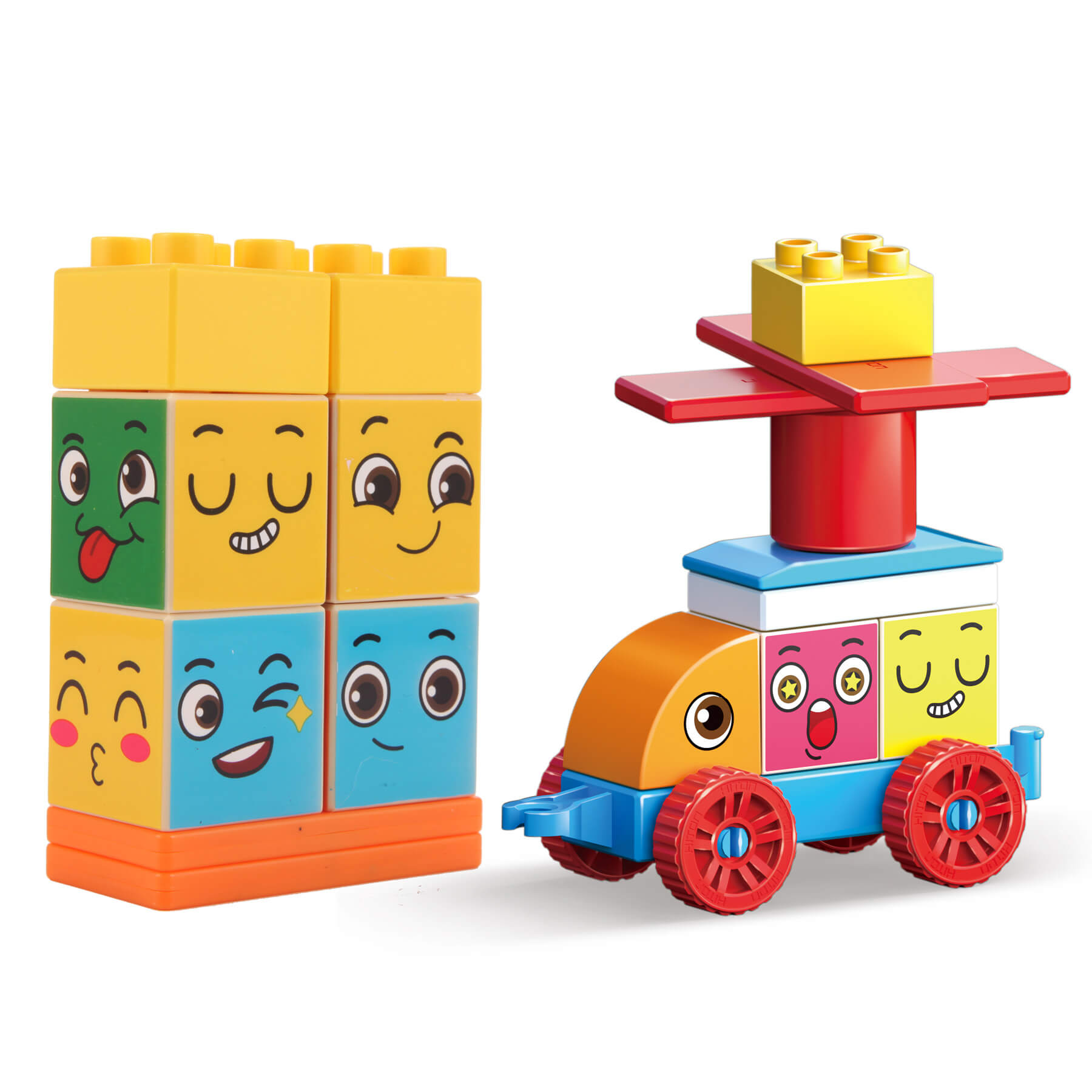 Architect of your own creations

Combine

Architect of your own creations: Alilo's Magnetic Blocks are versatile and colourful. While the set "Expressions" focuses on faces and emotions, the set "Stack & Count" features lots of numbers, math symbols and shapes. Perfect for early childhood development!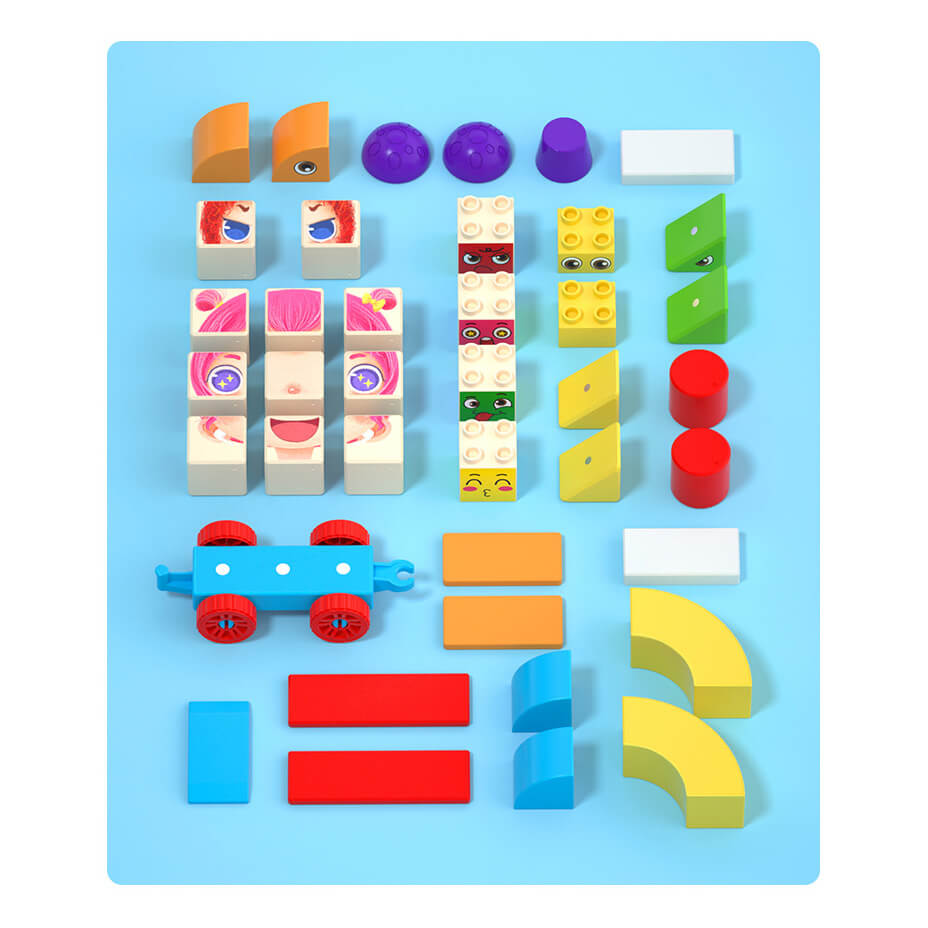 Build whatever you like

Infinite Creativity

17 Blocks, 7 Plates, 4 Triangles, 4 Quarter Circles, 2 Rounded Arcs, 3 Cylinders, 2 Rounded Shapes and 1 Chassis - Build whatever you like! You will soon discover how your children pursue their own ideas - there are no bounds to their creativity!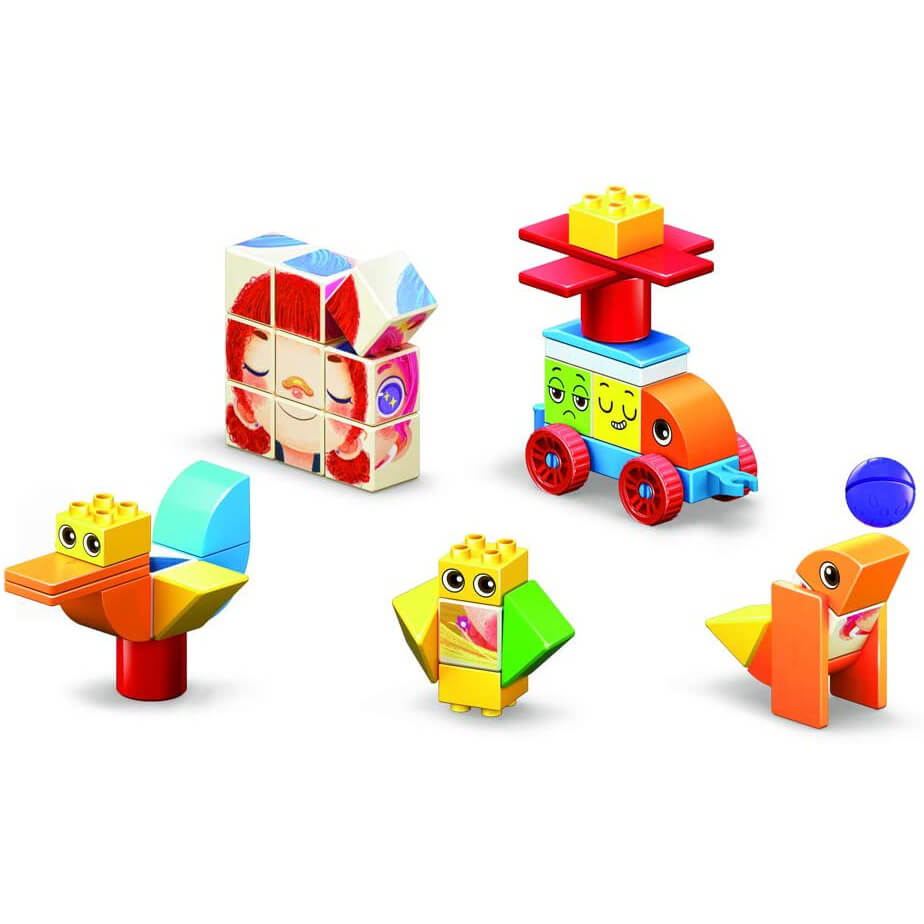 Construction Set "Expressions" with 40 unique blocks. The blocks can be built into endless different shapes (see product images for just some of the examples). Each block is equipped with its own magnet.