Product description
Special Sale 61: Alilo Talking Pen + Smart Bunny Yellow
Only while stock lasts: Treat yourself and your kids and save up to 49%!
This offer includes:
1 x Alilo Talking Pen
1 x Alilo Smart Bunny (Colour: Yellow)
Brand New
A Pen that Talks!
The brand new Alilo Talking Pen - the next level of interactive learning. Talking Pen is packed with functions - be it as a learning aid or as a toy, as a media player or as a recording device - it will never get boring when Alilo's Talking Pen is around.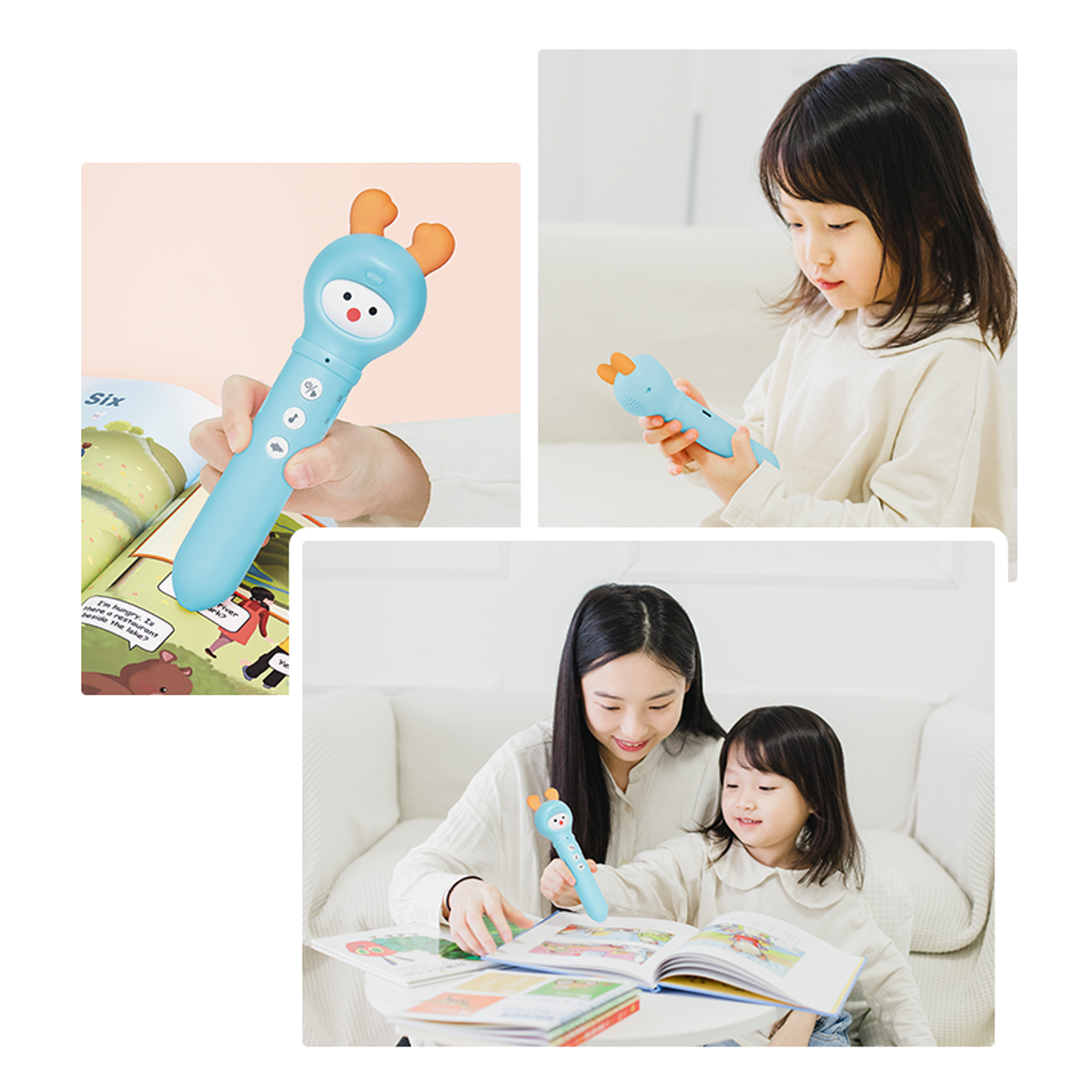 The device comes equipped with a high quality sensor and is truly easy to operate: Simply hold the pen onto one of the marks, and the saved content will be available instantly, thus offering a consistent and satisfying learning experience.
Included Material
Packed with accessories
With its extensive accessories (3 books, 100 learning cards, small study poster), Alilo's Talking Pen offers endless entertainment. In addition, Talking Pen will ship with 540 recording stickers - simply link your own recorded message with one of the stickers and easily retrieve them later by holding the pen onto the sticker.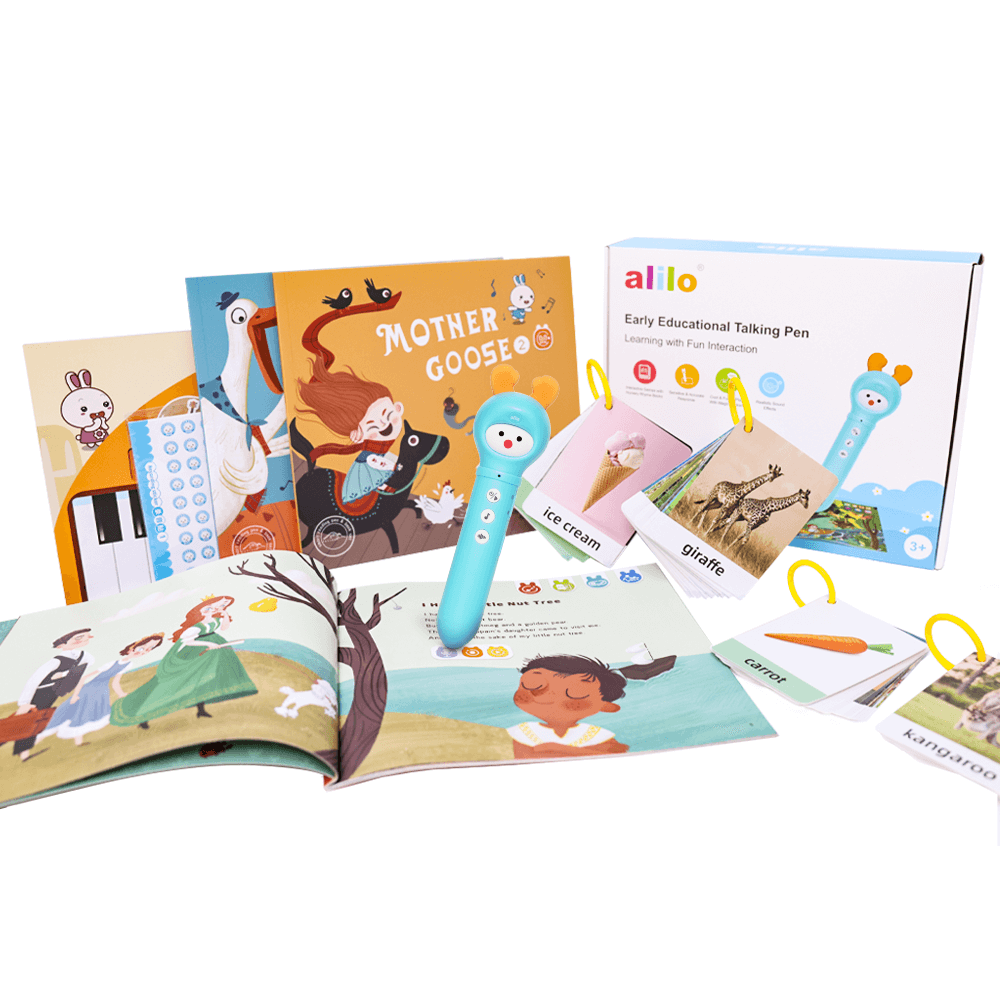 Perfect for Children aged 3 and above
Alilo Smart Bunny is a popular media companion especially designed for children. Due to its ease of use, robust material and versatility, it greatly encourages the kid's creativity - the perfect gift idea for beloved children.

It comes with 6 modes:

SONGS
STORIES
SOUND EFFECTS
COLOR RECOGNITION
NIGHT LIGHT
SLEEPING AID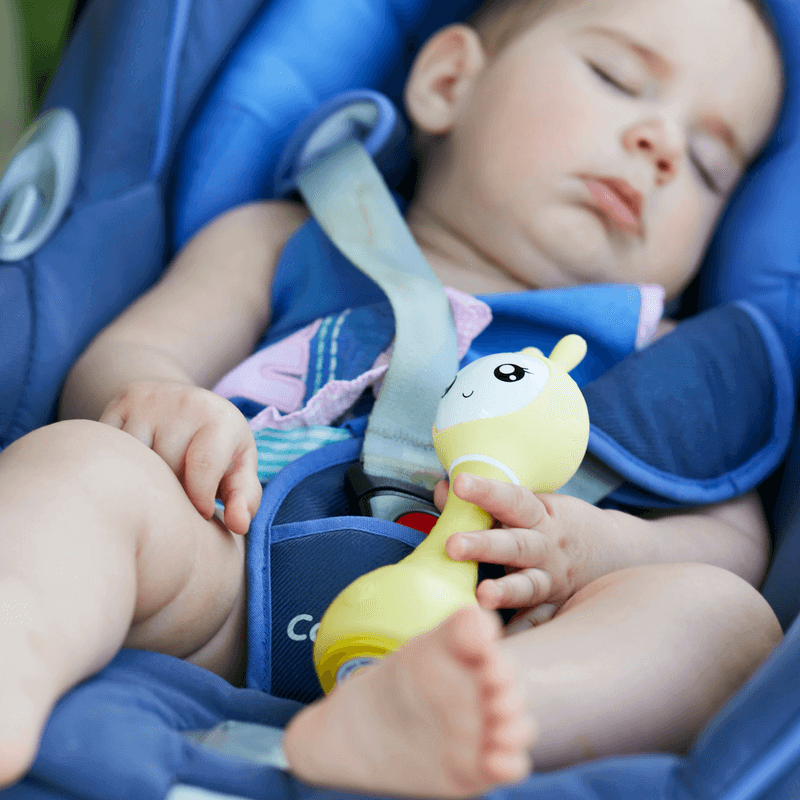 First Activities
0-1 Years
Smart Bunny brings excitement to every year in your child's early life:

0-1: With its harmonic shape, smooth colouring and pleasant surface texture, Smart Bunny intrigues the child's perception. The glowing ears and sleep sounds have a calming effect, while the animal and everyday sounds train the baby's ears.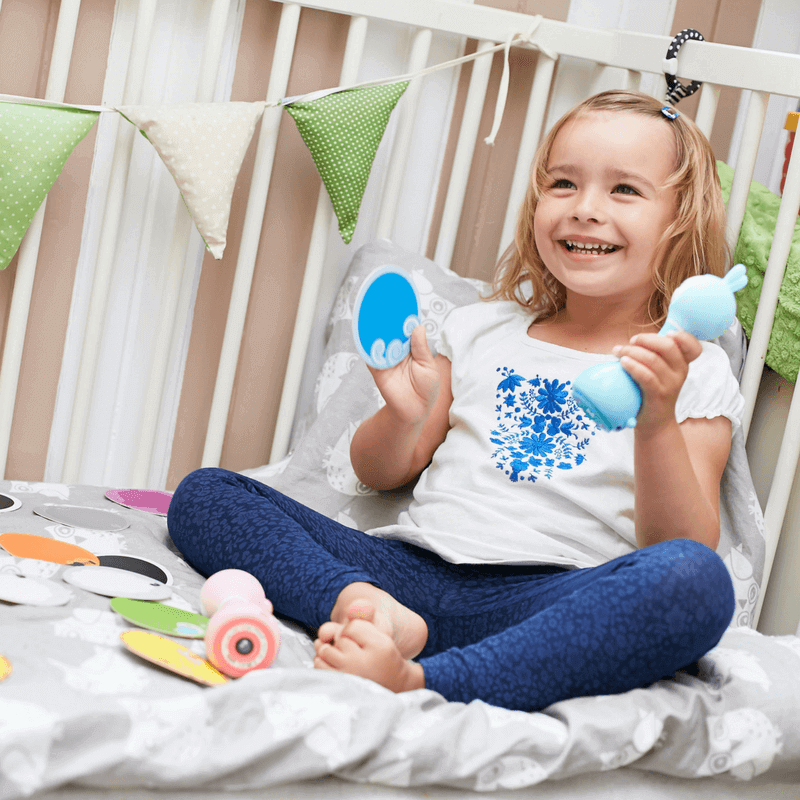 Early Childhood Development - The Alilo Way
1 - 3 Years
1-2: The songs support articulation and speaking skills (and help you refresh your repertoire along the way).
2-3: By telling stories and singing, Smart Bunny stimulates the child's imagination and calls for interaction. Kid's tend to include Alilo in their games, which enables parents to also integrate it into otherwise often unpopular rituals like e.g. toothbrushing.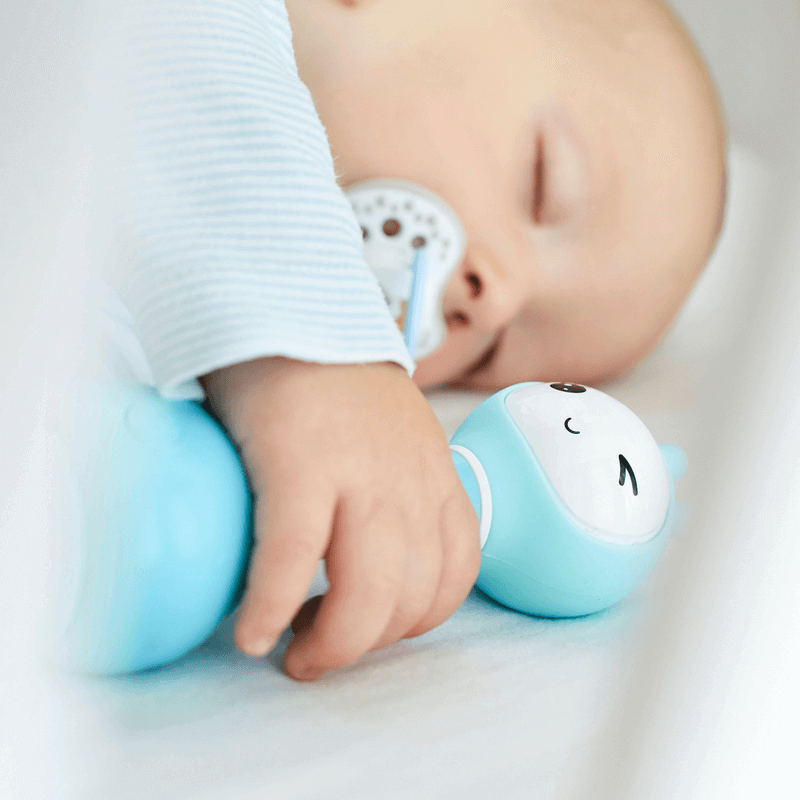 Its a little nerd!
3 - 4 Years
3-4: Alilo's interactivity can now be fully appreciated; it is being used for dancing, singing, identifying colors and much more.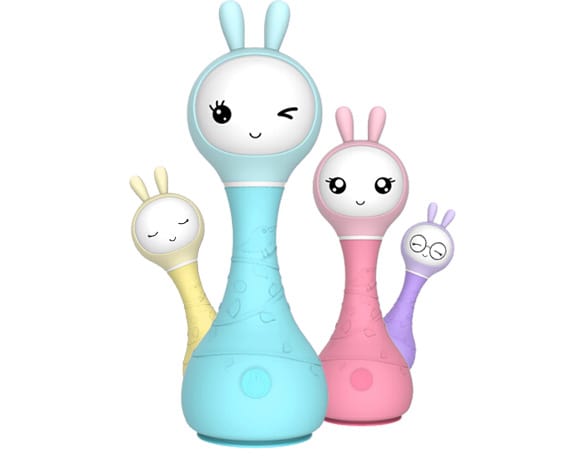 SOUND: A wide range of pre-installed sounds can be activated simply by shaking Smart Bunny.
NIGHTLIGHT & SLEEP AID: when it's time for bed, turn on the smoothly glowing ears and the soothing sleep aid.
SONGS & STORIES: Tell, Sing, Listen...
COLOUR IDENTIFICATION: Place Alilo on one of the included colour cards - he will name the correct colour + an example sentence.
RECHARGEABLE BATTERY: due to the included charging cable, the the built-in battery can be recharged over and over again!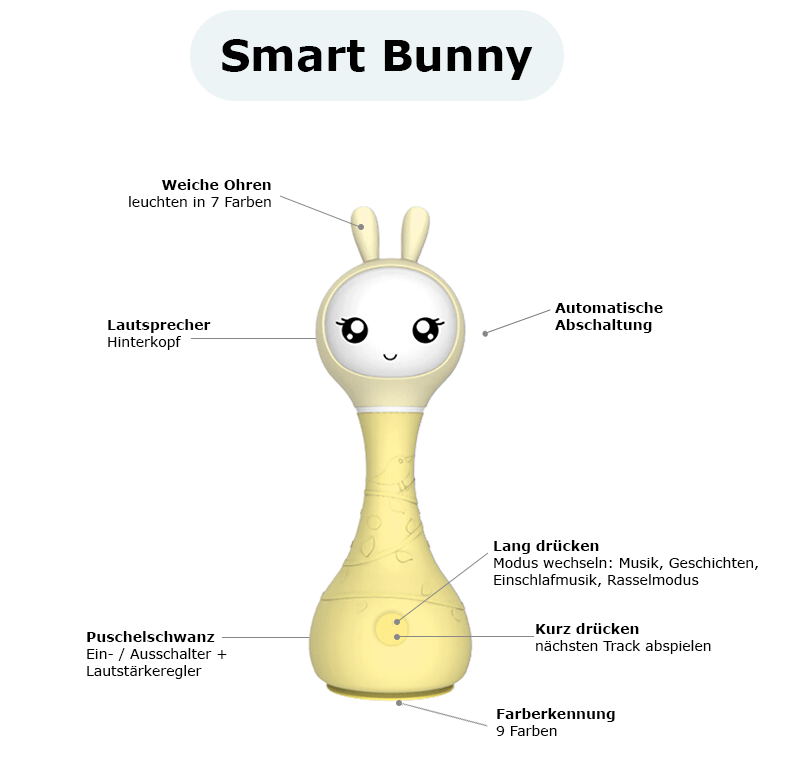 What makes me unique? I'm a rattle, my content has been created especially for children - and I can recognize colours!