Product description
My Message in a Bottle
Alilo's
Message in a Bottle
Alilo's "Message in a Bottle" delivers your personal messages to your loved ones! Record your own messages (up to 80 seconds in length) - over and over again! The perfect gift idea:: perfect for adventurers, treasure hunters, discoverers or globetrotters from 3 to 99 years in age - experience today's message in a bottle with Alilo®

Messages in Bottles
A rich History
Centuries-old inspiration: The concept of a message in a bottle is timeless and fires our inspiration!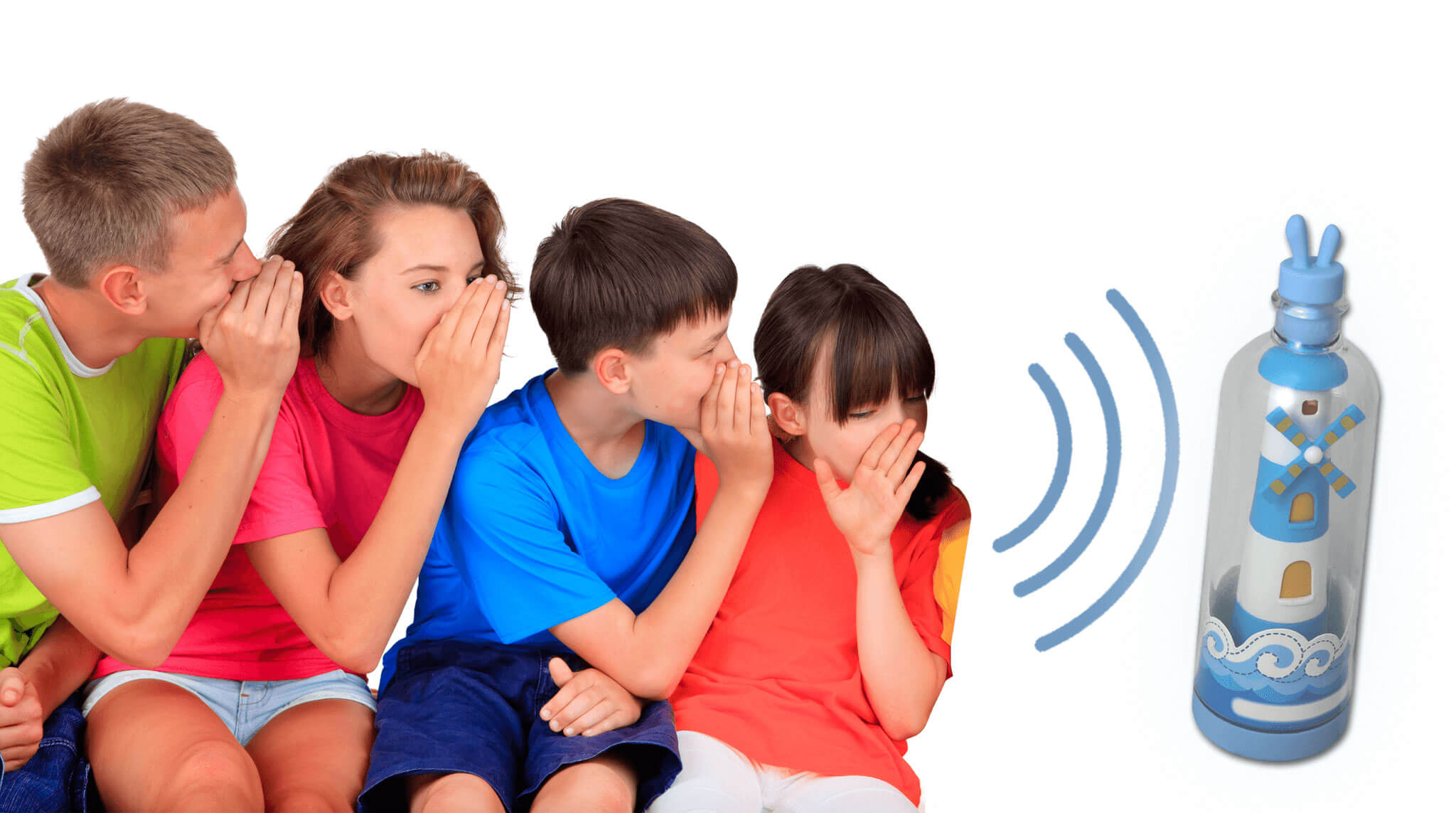 Who needs smartphones?
A refreshing kind of communication
Alilo's Message in a Bottle brings a fresh breeze to communication. Whether you use it at home or in the office: You don't have to be present or have your smartphone at hand to transmit a message. Simply record your message and leave it for your loved ones or your colleagues.

Let others know what you feel
Endless possibilities
No matter the situation, no matter your message: Alilo's message in a bottle is happy to take over: "A wonderful good morning!", "Don't forget your keys!", "Please clean your room!", "Happy Birthday!", "I can't wait to see you later!", "I'm thinking of you!", "Sweet dreams!", "Coffee --- please?", "Yoohoooo!"... there's really no limit to your imagination!

At a glance
As easy as winking!
Super easy handling: Simply press and hold the Record button until the LED above the windmill starts to blink, then record your message (up to 80 seconds in length) - that's it! If now the "Cork" is pulled from the bottle, it will play back the recorded message as many times as you want. The default "recording" is a pleasant roar of the surf.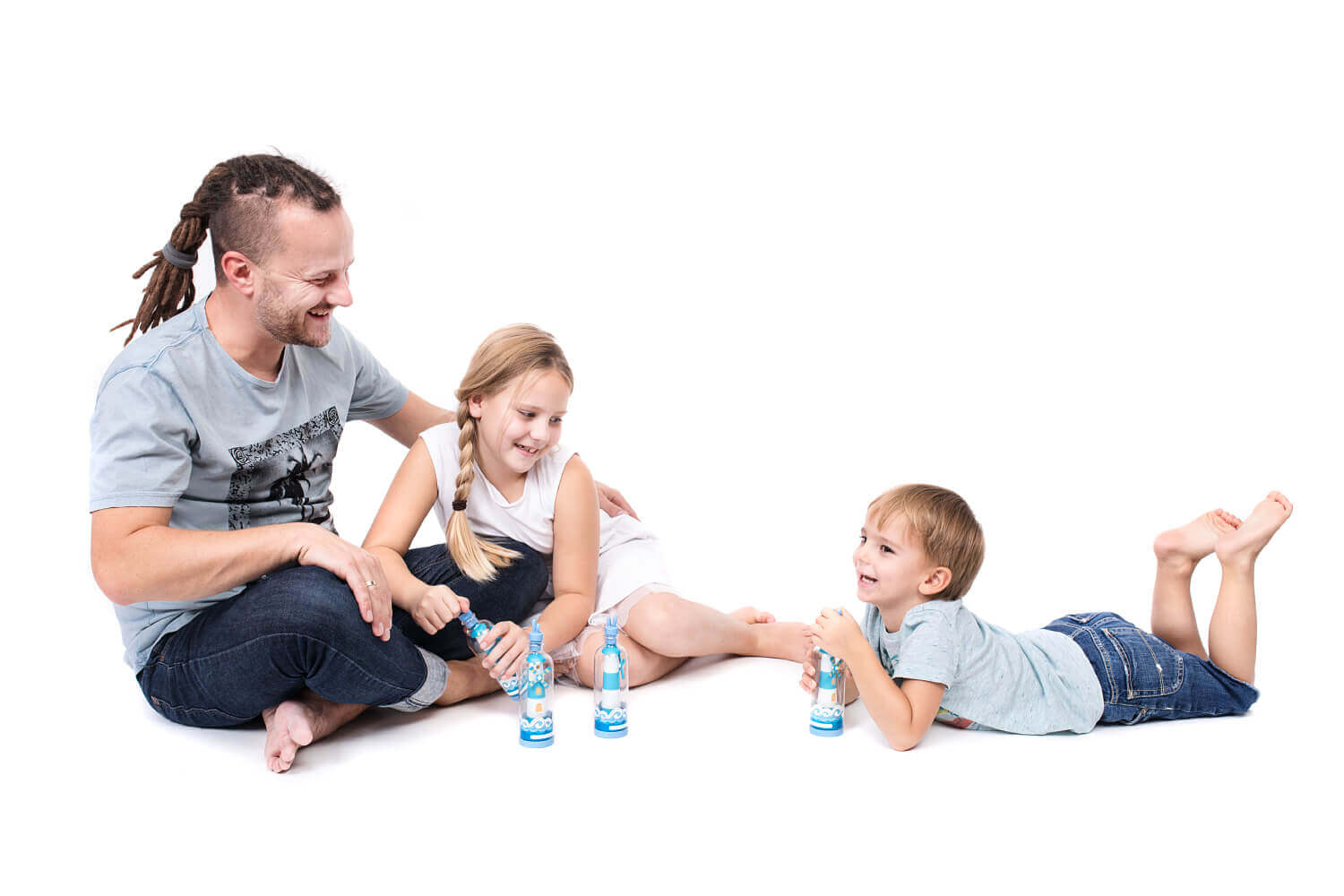 Frequently asked questions
F.A.Q.
[ultimate-faqs]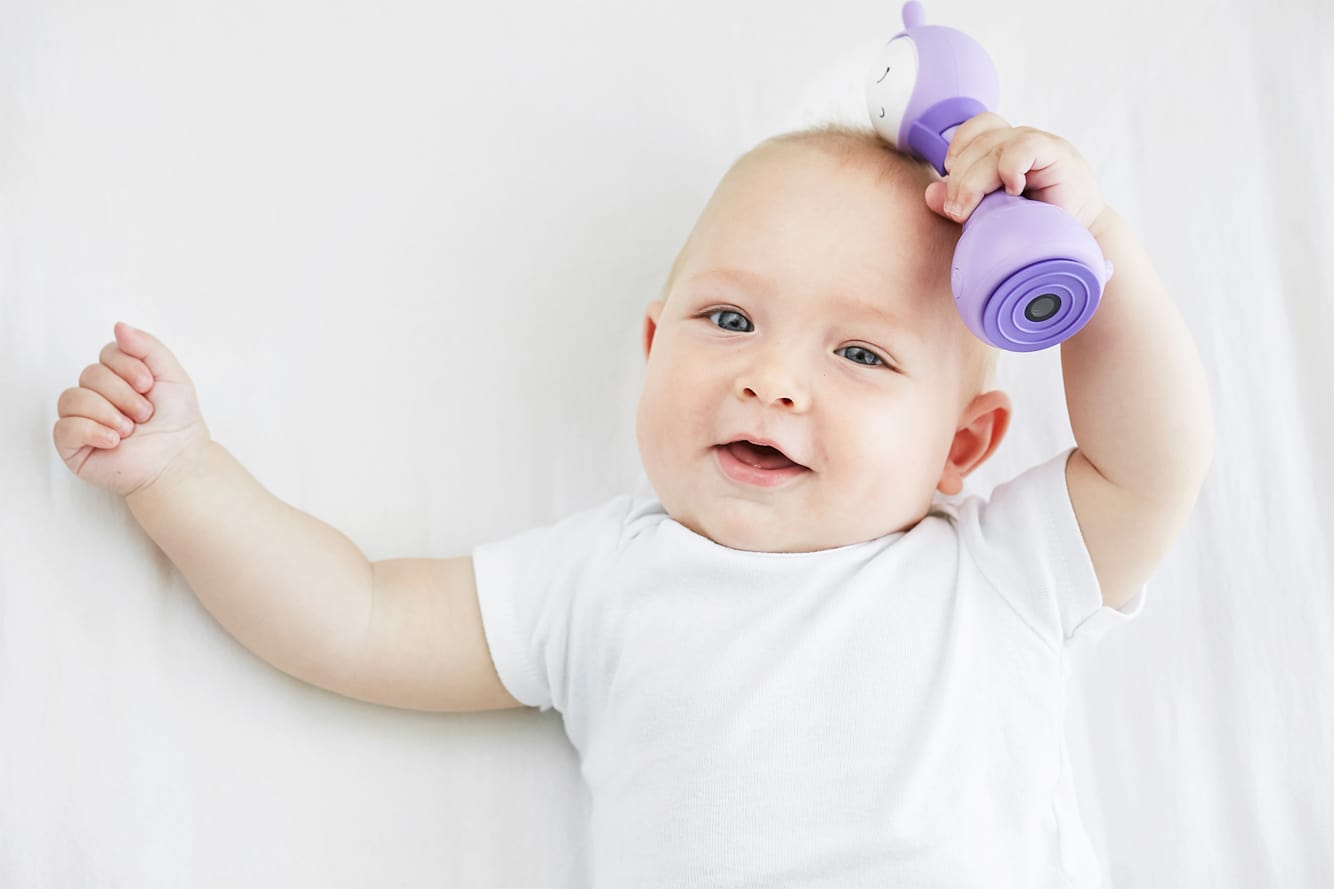 Will you join it?
The Alilo Family